IPA Presidents Biographies

1896
1896 – Georges Masson (1839 – 1900), France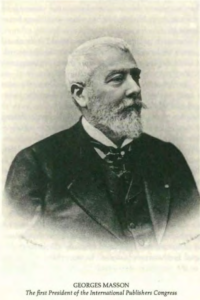 Taking over Victor Masson et Fils from his father, Georges Masson grew the publishing house to cover professional scientific periodicals and the 100 volumes of the Dictionnaire encyclopédique des sciences médicales.  He was also President of the Cercle de la Librairie.
More information:
Le Droit D'auteur (WIPO archive)
1897
1897 – Emile Bruylant, Belgium
1899
1899 –John Murray (1851-1928), UK
John Murray IV took over the family publishing house founded in London in 1768 by John Murray (1737 – 1793). Murray IV was also a founding member of the Publishers' Association and served as treasurer, vice-president and president.
More information:
1901
1901 – Albert Brockhaus (1855 – 1921), Germany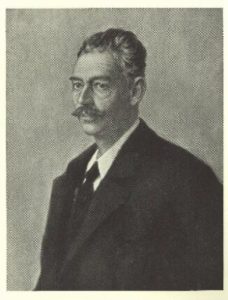 Albert Brockhaus succeeded his father in running the dictionary publisher F.A. Brochkaus from 1881 – 1921.
He was also President of the German Publishers and Booksellers Association.
More information:
1906
1906 – Tito Ricordi (1865 – 1933), Italy
Tito II Ricordi was a music publisher, Director of Casa Ricordi.
More information:
1908
1908 – José Lopez Ruiz (1875 – 1945), Spain
In 1910, together with Victoriano Suárez and Martínez Sierra, he set up the Renacimiento Library publishing company. Later, he would be the founder of Biblioteca Nueva, which focused on the social sciences.
1910
1910 – M.P. van Stockum (), Netherlands
1913
1913 – Victor Rauschburg, Austria-Hungary
1922
1922 – M.P. van Stockum, Netherlands
1927
1927 – Ove Tryde (1870 – 1956), Denmark
Ove Vilhelm Tryde was born in Copenhagen and from 1894-97 worked at bookstores in Berlin, Paris and London, thereby consolidating his excellent language skills. In 1897 he joined his father's bookshop, becoming a co-owner in 1901 co-owner, and the sole owner from 1913 until the company's cessation in 1938. From 1909 he was a delegate at the International Publishers Congress, and he played a role in the reconstruction of the Congress after the First World War.
He continued to be involved in publishing after World War II chairing the Danish Booksellers' Association and writing articles about the book trade. He also wrote the history of the International Congress 1913-31, contributing a number of photographs, which was published independently in 1947.
More information:
1927
1931 – Louis Hachette (1870 – 1941), France